Vets Central Board of Directors
Chairman
Dr. Kurt Verkest
Senior Veterinary, Surgeon and Consultant in Oncology
BVSc (Hons) MACVSc BVBiol
Dr. Verkest is a co-founder of the Pets Central veterinary network and Vets Central. He graduated with honors from the University of Queensland in 1995. Dr. Verkest provides advice on Veterinary Oncology (cancer medicine) to veterinarians around the world through the Veterinary Information Network. The Veterinary Information Network has over 50,000 veterinarians as members, and is the largest disseminator of veterinary information. Kurt attained Membership of the Australian College of Veterinary Scientists in Small Animal Medicine in 2001 and was awarded the Small Animal Medicine Chapter Award for the best candidate that year. He has completed two year-long postgraduate courses in internal medicine and radiology. He was awarded a PhD in the endocrinology of obesity in dogs by The University of Queensland.
Kurt's interests included cancer chemotherapy, palliative care, haematology, internal medicine and teaching/client communication.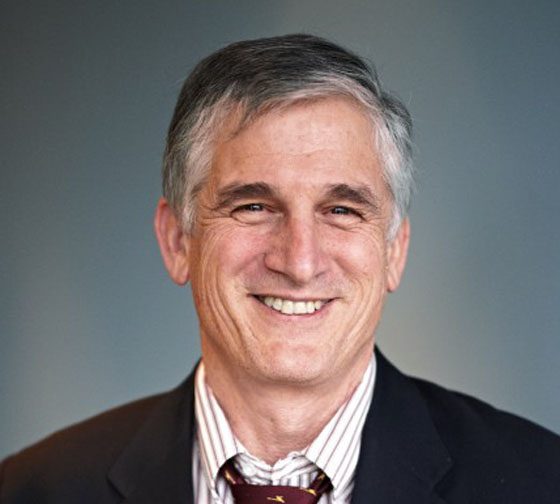 Dr. Gad Baneth
DVM, PhD, ECVCP
Dr. Baneth graduated from the Hebrew University Koret School of Veterinary Medicine in Israel in 1990. He did a Small Animal internship and residency at the Hebrew University until 1994 followed by a fellowship in Internal Medicine and Infectious Diseases Research at the College of Veterinary Medicine, North Carolina State University during 1994 and 1995. He received a PhD in veterinary parasitology from the Hebrew University in 2000. Prof. Baneth served as the head of the Small Animal Internal Medicine Department at the Hebrew University Veterinary Teaching Hospital. He is a diplomate of the European College of Veterinary Clinical Pathology (ECVCP), an associate member of the European Veterinary Parasitology College (EVPC) and an editorial advisory board member for the Journal Veterinary Parasitology since 2006. He is the chairman of the World Small Animal Veterinary Association (WSAVA) Scientific Advisory Committee (SAC), the vice president of the LeishVet group for standardization of the diagnosis, treatment and prevention of canine leishmanioasis and a member of Board of Directors, Israel Society for Parasitology, Protozoology and Tropical Diseases.
His research interests focus on the pathogenesis, diagnosis and treatment of veterinary and zoonotic vector-borne infectious diseases including leishmaniosis, relapsing fever borreliosis, canine ehrlichiosis, babesiosis, hepatozoonosis, trypanosomiasis and dirofilariasis.  Prof. Baneth is involved in the study of zoonotic and veterinary diseases in the Mediterranean Basin, Uzbekistan, Ethiopia, Southern Europe and South. He is the author of more than 200 scientific publications and book chapters. Prof. Baneth served as an advisor to the European Food Safety Authority (EFSA) on leishmaniosis. He is currently the director of the Koret School of Veterinary Medicine at the Hebrew University in Israel.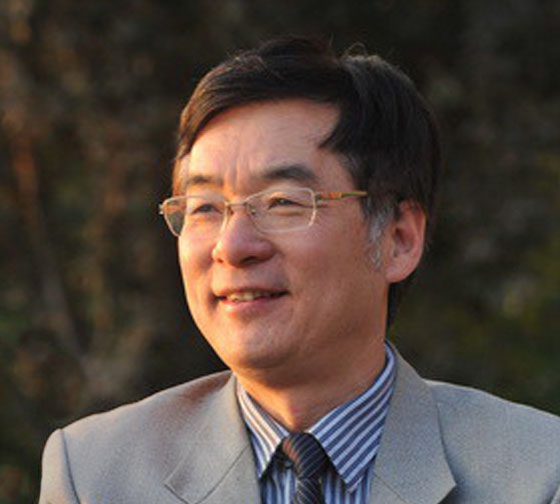 Dr. Geoffrey Chen
DVM
Based in Shanghai, Dr. Chen is a former director and officer of the China Veterinary Association, China Veterinary Association Branch of Pet Medicine, Shanghai Small Animal Veterinary Association, China representative to the World Small Animal Veterinary Association and current executive director of the Chinese Veterinary Medical Association and China representative of the Asian Federation of Small Animal Veterinary Associations. He is a founder and pioneer of clinical diagnosis and treatment for small animal in China. Dr. Chen has experienced the development of Chinese veterinary clinical diagnosis for small animal from a stethoscope and two thermometers to B-ultrasound, DR and nuclear magnetic high-precision diagnosis for more than 30 years.
Today, he lectures at the Huazhong Agricultural University and is devoted to the development of pet medical care and medicine in China.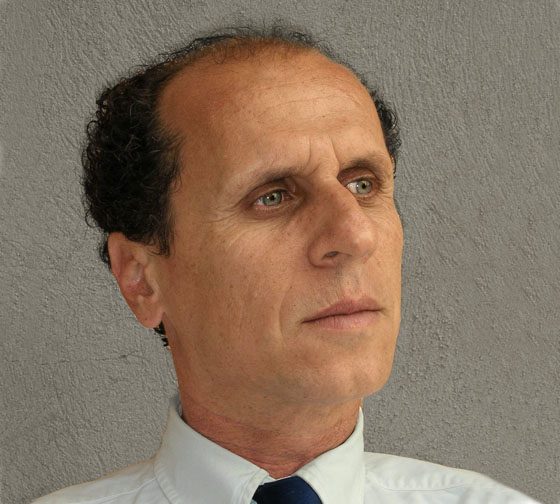 Dr. Shimon Harrus
DVM, PhD
Dr. Harrus studied veterinary medicine at the Faculty of Veterinary Science, University of Pretoria and Koret School of Veterinary Medicine, The Hebrew University of Jerusalem, Israel where he received his DVM. He received his PhD from Utrecht University, Faculty of Veterinary medicine, The Netherlands. Over the years Dr. Harrus has held many important positions at The Hebrew University, including full Professor of Veterinary Medicine (2014-present), Director, Koret School of Veterinary Medicine (2007-2015), Member of the Board of Directors of the Veterinary Teaching Hospital (2007-2015), Member of the Central Reception Committee for Students (2007-2011) ,Member of the Curriculum Committee, Koret School of Veterinary Medicine (2007-Present), Member of the Board of Directors of The Authority for Animal Facilities/The Authority for Biological and Biomedical Models (2008-2015), and is the Chair of the Committee for Development and Academic Planning for the Koret School of Veterinary Medicine (2015-Present). He was the Associate Editor of the Israel Journal of Veterinary Medicine (1994-2004), Member of the Advisory Board of the Uludag University Journal of the Faculty of Veterinary Medicine (2003-2012), Member of the Editorial Board of the Veterinary Clinical Pathology Journal (2004-2008), and Member of the Editorial Board of the Israel Journal of Veterinary Medicine (2004-2008). Dr. Harrus has also been a member of international professional committees including the International Selection Committee of PennVet World Award for Leadership in Animal Health nominating and selecting distinguished contributors to the veterinary medicine profession (2008-2012), Member of the Executive Committee of the European Association of Establishments for Veterinary Education (EAEVE; 2012-2015), has since 2013 to 2017 been a Member of the Management Committee, European Cooperation in Science and Technology (COST), European Network for Neglected vectors and Vector-Borne infections (EURNEGVEC), is an External Member of the Promotion Committee of the Faculty of Veterinary Medicine, Aristotle University of Thessaloniki, Thessaloniki, Greece (2015-present), and a Reviewer in 2016and 2017, of national research grants for the Slovenian Research Agency (ARRS).
He has written a dozen chapters in professional veterinary books and published more than 120 Peer Reviewed research papers. Dr. Harrus & Dr. Gad Baneth are also the patent owners and inventors of the Attenuated Ehrlichiosis Vaccine. Approved US Patent, Accession number PCM B/00023; European Patent Application 08789876.3; Israeli Patent Application 204404.
Dr. Pauline A. Taylor
DVM&S MACVSc
(Small Animal Medicine)
Dr. Taylor is the co-founder and Group Managing Director of the Pets Central network of veterinary hospitals in Hong Kong and co-founder of Vets Central. She has more than 35 years of experience working with animals in the United Kingdom, New Zealand and Hong Kong. After graduating from Edinburgh University in 1978, Dr. Taylor practiced in Scotland, initially working with farm animals, including horses, before moving to New Zealand in 1985 where she set up her own clinic that served a wide range of farm and pet species. During her time in New Zealand, Dr. Taylor was a Government appointed member of the conservation board for the Tongariro Taupo National Park, a World Heritage Centre. After furthering her studies in small animal medicine and being admitted to the Australian College of Veterinary Scientists in 1994, Dr. Taylor moved to Hong Kong in 1995, advanced her studies in veterinary dermatology and then, after four years in private practice, was invited to contribute her experience to the SPCA (HK), the leading animal welfare organization in Asia. During her tenure there, Dr. Taylor set up their new Welfare Department and was instrumental in introducing new animal welfare initiatives, including the "No Kill' movement, a feral cat colony TNR/ABC program.  A member of the Animal Welfare Advisory Group to the Hong Kong Government from 2000-2004 and Chairperson of their Education Subcommittee, and the University of Hong Kong's Animal Ethics Committee from 2000-2005, Dr. Taylor has contributed to, and been English spokeswoman for many lobbying initiatives for animal causes in the region. She had overall responsibility for the Second Asia for Animals Conference in Hong Kong in September 2003.
Promoted to Executive Director of the SPCA in 2003 during the SARS outbreak, Dr. Taylor led a staff of 130, including 17 veterinarians, in 7 facilities throughout Hong Kong supplying veterinary services and retail pet products, grooming and dog training operations. Dr. Taylor was a veterinary columnist for the South China Morning Post (2000-2004), a regular participant on RTHK Radio morning chat shows (1995-2005) and is a regular columnist in local Hong Kong pet magazines. Dr. Taylor has appeared on a number of British TV shows including Vets in Hong Kong (2002), The Battersea Dogs Home (2001) and Busman's Holiday (1984). Dr. Taylor has an Executive Diploma in Management from Hong Kong University of Science & Technology.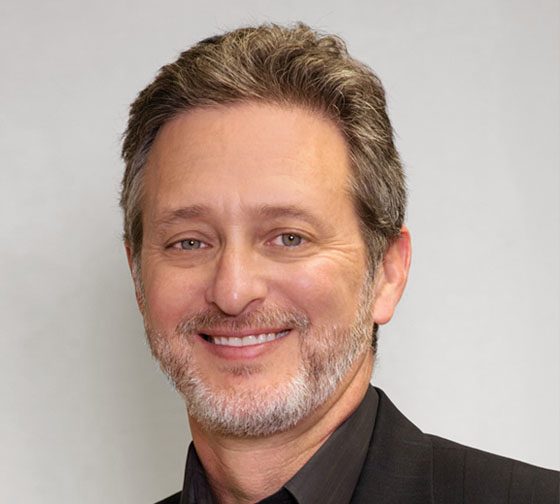 Dr. Peter Weinstein
DVM, MBA
Dr. Weinstein is the Executive Director for the Southern California Veterinary Medical Association. He attended Cornell University undergraduate and the University of Illinois to receive his DVM.  While practicing he identified the need for business acumen to make his practice successful and attended the University of Redlands where he received his MBA. Dr. Weinstein has served as President of the Southern California Veterinary Medical Association and the California Veterinary Medical Association and is a Past-President for VetPartners, the national consultants association. Additionally, he acted as Medical Director overseeing the Claims Department for Veterinary Pet Insurance. Dr. Weinstein has provided small business and corporate consulting via his company, PAW Consulting. He is on the Board of the Charles and Mildred Schnurmacher Foundation.
Dr. Weinstein has spoken and written extensively on practice management, team building, leadership, collegiality, marketing, and other topics focused on making the veterinary profession better for all those affiliated with it.